John Lloyd Stephens (1805-1852)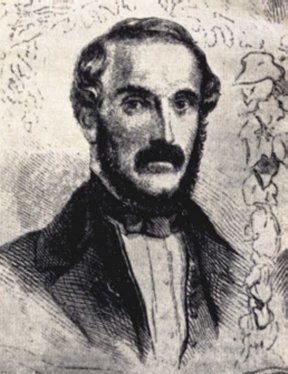 John L. Stephens with Henry Chauncey and William H. Aspinwall, played a crucial role in the planning, financing and promotion of the Panama Railroad, the first commercial link between the Atlantic and Pacific that traversed the Isthmus of Panama.
An attorney by profession, Stephens tired of his legal career and, using health as an excuse, began a two year voyage in 1834 to Europe and the Mediterranean. Beginning in 1837, Stephens published accounts of his travels: first, Incidents of Travel in Egypt, Arabia Petraea, and the Holy Land, then, in 1838, Incidents of Travel in Greece, Turkey, Russia and Poland. Because of the popularity of these travelogues, Stephens gained the title "the American Traveler."
In 1839 President Van Buren sent Stephens on a confidential diplomatic mission to Central America, during which he explored extensively the Mayan ruins. After this trip he published his two-volume Incidents of Travel in Central America, Chiapas and Yucatan. He returned to the Yucatan in 1841 for further explorations, and then published Incidents of Travel in Yucatan.
After his travels, Stephens became a director of the Ocean Steam Navigation Company, and was a supporter of the Hudson River Railroad. His greatest contribution to transportation, however, was his connection with the Panama Railroad.
Stephens was elected vice-president of the Panama Railroad Company at its formation in 1849, and he was responsible for negotiating the contracts with the government of New Granada (later Columbia) in Bogota. Because of his previous explorations in the area, Stephens also spent two years supervising the surveys and personally overseeing preliminary work.
John L. Stephens died in New York City in 1852, apparently after contracting some tropical disease during his stay in Panama.